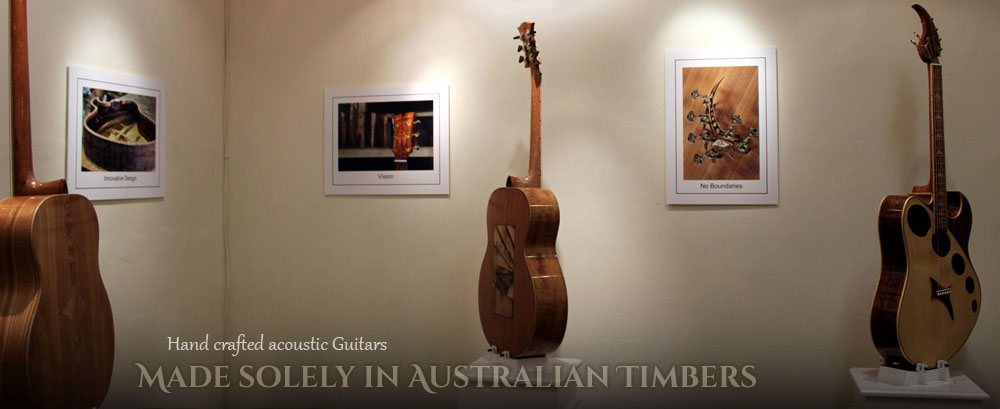 Custom Acoustic Guitars - Hand Built with Australian Timbers.
Creating acoustic guitars in his own style since 2000, Ian Ellis is building a reputation for guitar designs that truly reflect the Australian culture that he has grown up in. Using solely Australian timbers that are found in the nooks and crannies of the Australian Timber Industries. He takes great pride in the fact that few dare follow in his footsteps.
Experimenting with every guitar the tonal, visual and physical possibilities of some of the rarest timbers that the Australian bush has to offer. Tackling timbers that are not just difficult to work, but on some occasions boarding on the impossible. With spectacular colour contracts, and a depth of beauty that has been overlooked in Australian timbers by most of the world.
Bringing to the uninitiated, guitar timbers that will be heavily sought after in the years to come, for not just their beauty, but spectacular tone and richness. Creating guitars that leave the restrictions of traditional guitar construction behind, Ian creates works of art that give a true sensation of individuality to every piece with no two looking, or sounding the same.
Latest Blog Posts